5.15 National Investor Protection Awareness Day | Heart investors, join hands in action
---
5.15 National Investor Protection Publicity Day | Heart Investors, Jointly Action
China Securities Regulatory Commission Set as "National Investor Protection Publicity Day" on May 15 of July every year ". In 2023, the fifth "5.15 National Investor Protection Publicity Day" was officially launched. The theme of this time is "Care for investors, work together-embrace the reform of the comprehensive registration system and protect the legitimate rights and interests of investors".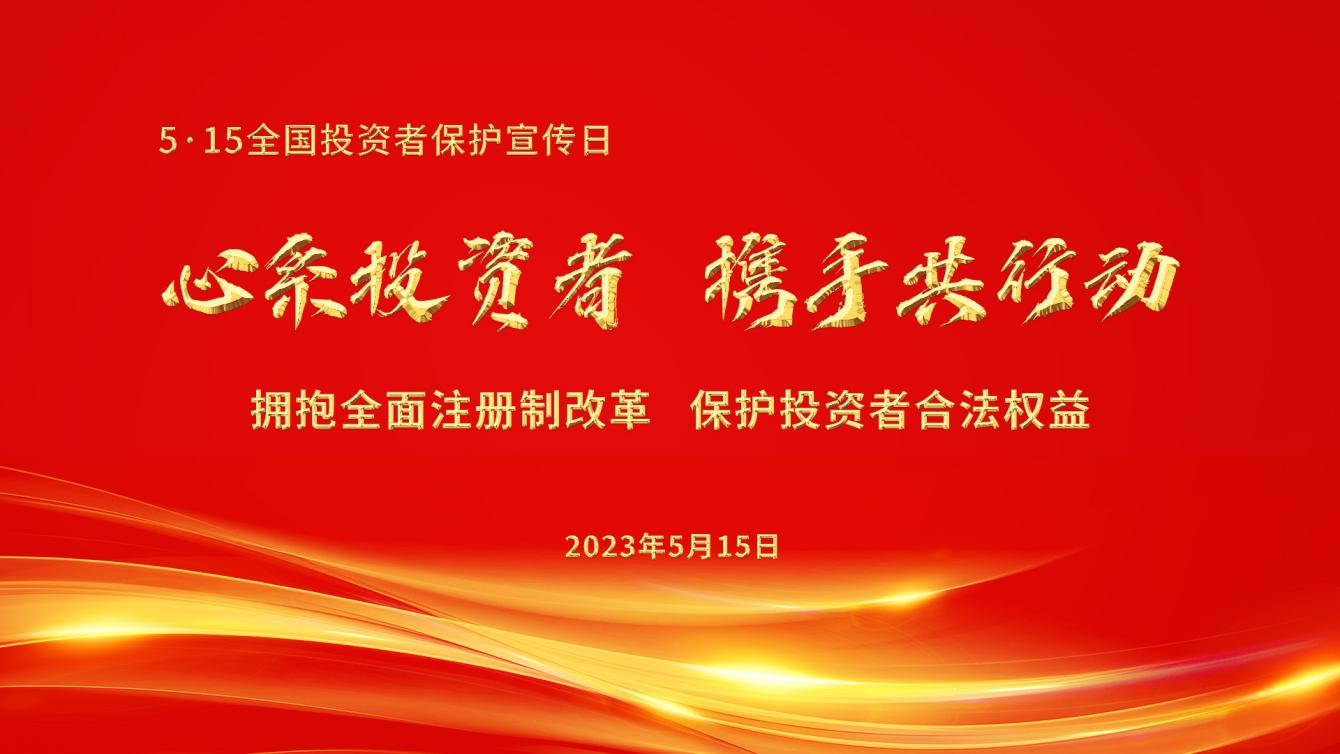 What is the registration system?
In the registration system, the CSRC is only responsible for the formal examination of the application documents and the examination of the legal compliance of information disclosure. In terms of issuance conditions, more emphasis is placed on incremental indicators such as the future growth value and development prospects of the company than on past stock indicators such as profitability.
What is the role of the registration system?
Increase the proportion of direct financing in China, help the capital market serve the real economy, improve the efficiency of stock issuance, improve the quality of listed companies, promote the healthy development of the capital market, and optimize regulatory functions.
What changes will the registration system bring?
The efficiency of issuance and review has been greatly improved, and the process of corporate listing has been accelerated; stock valuations have diverged, and high P/E ratios and high valuations are difficult to sustain; the investor structure is expected to change.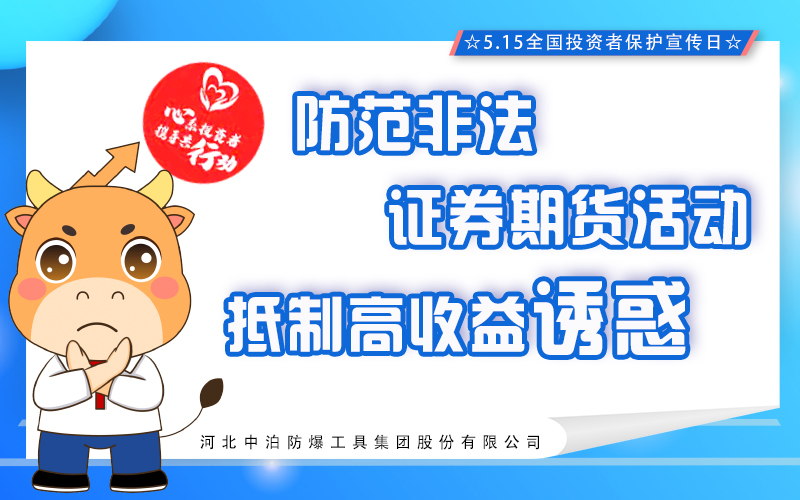 Hebei Zhongbo Explosion-proof Tools Group Co., Ltd. reminds you: pay attention to the opportunities and risks of investment under the comprehensive registration system, enhance the ability of risk prevention and identification, and establish the concept of rational investment, value investment and long-term investment!
Hebei zhongbo explosion-proof tool group co., ltd. announced
may 15, 2023