Purpose and use of explosion-proof tools
---
Above is the special tools of the expert for everyone about the production of explosion-proof tools materials. I hope you should be careful when using explosion-proof tools.
explosion-proof tool is made of beryllium bronze and aluminum bronze as raw materials. beryllium bronze alloy and aluminum bronze alloy do not generate spark during impact or friction, which is very suitable for manufacturing explosion-proof tool used in explosive, flammable, strong magnetic and corrosive occasions. BeA-20C alloy withstands 561IJ impact energy in air containing 30% oxygen or 6.5-10% methane for 20 times without spark and combustion, which can suddenly increase the surface temperature of . However, due to its high electrical conductivity and thermal conductivity, the heat of the working surface is quickly transferred to other parts of the workpiece, and the heat of the working surface is drastically reduced. Some particles that are detached from the workpiece under impact or friction are not at the temperature of the ignition source. Beryllium bronze intermetallic compounds are relatively stable, and the melting point is high, not easy to violent oxidation. In high-speed impact or friction, the temperature of the surface or some detached particles is increased, but they can not react with oxygen and other combustible gases to form an ignition source. The material is widely used in the manufacture of important parts and explosion-proof tools in some special occasions.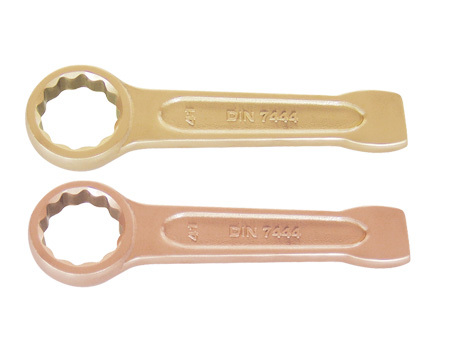 Why do ordinary steel explosion-proof tools produce sparks when they are used by impact and friction (combustion of tiny metal particles), mainly because steel contains high carbon. During friction and impact, the heat accumulated in a short period of time cannot be absorbed and conducted in time. The heat is concentrated on tiny metal particles generated by friction and impact, and splashing out is sparks (particle combustion). The number and size of sparks vary with the speed of friction or impact and the severity of contact. For example, when we use a grinder to grind metal, a large amount of sparks will be generated, while sparks can hardly be seen when filing metal with a file. Explosion-proof tools (explosion-proof materials) are different from ordinary steel tools. Due to the good thermal conductivity of copper and almost no carbon, the heat generated by tools in a short time will be absorbed and conducted when they rub or impact with objects. Another reason is that copper itself is relatively soft, friction and impact when there is a good concession, not easy to produce tiny metal particles, so we can hardly see the spark. In fact, when we do the impact test and friction test of explosion-proof materials, sparks can still be seen in the test chamber, because these two tests are carried out under the condition of high-speed drop and friction. This impact and friction will produce Tiny metal particles generate a lot of heat in a short time. Only the heat caused by the slight spark (particle combustion) generated at this time is not enough to detonate the combustible gas in the test chamber.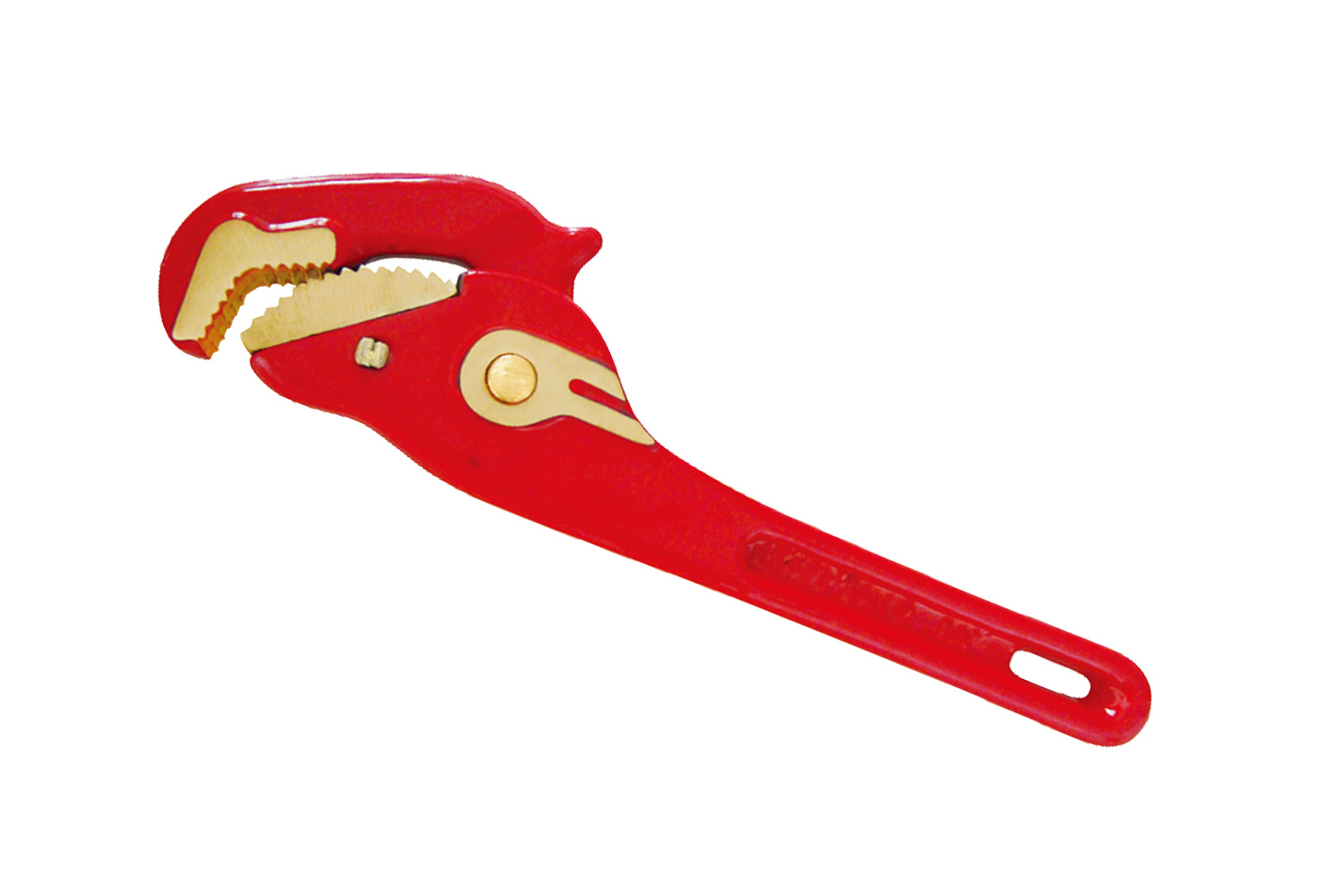 Explosion-proof tool After our daily work is finished, there should be a proper maintenance phase, which is very critical to the life of the tool, because if the maintenance of explosion-proof tools is not proper, our tools can not serve us for a long time. First of all, we should put the tools in a dry place to save, this is to make the work of some parts do not damage. After the use of explosion-proof tools are finished, they should be wiped clean in time. If they are not used for a long time, they should be coated with a layer of oil on the surface of explosion-proof tools or preserved with anti-corrosion methods and put into packaging bags or stored inward. Some explosion-proof tools are worn and incomplete after use, especially the edged explosion-proof tools, or serious damage, should not continue to use, should be promptly into the waste.
above is the expert of special tools for everyone about the production of explosion-proof tools materials. I hope you should be careful when using explosion-proof tools.